Nicholas Miceli is a 1-year-old little boy who is vivacious, playful, and full of joy! On August 11, 2017, Nick was diagnosed with Stage 4 Alveloar Rhabdomyosarcoma.  For over 45 weeks, Nick endured chemotherapy along with radiation. Unfortunately on February 22, 2019, Nick's scans showed the cancer had grown and spread. Nick immediately started chemo treatments again with a more intense protocol than previously used.  Nick has received so much support from family, friends, and even complete strangers. We are so grateful to have so many people stand behind him.  Follow Nick's journey on the update page.
Thank you for being in Nick's Corner!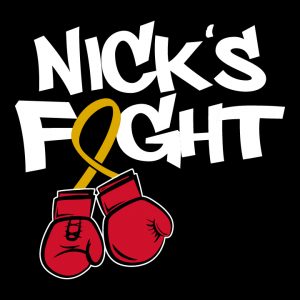 1/14/18 Benefit — THANK YOU!!!
UNBELIEVABLE!!! We are so thankful and appreciative of everyone's generosity, kindness, love, and support that was displayed at Nick's benefit last night. If you were unable to make it, it was AMAZING!  There are no words that could capture how full our hearts feel today.  We are so grateful for so many people from all aspects of our life that came out to show support.  We are so appreciative and want everyone to know we are so thankful for all the support for Nick and our entire family. From the bottom of our hearts, THANK YOU!!!!